Marshall City Band Concert
MARSHALL – The Marshall City Band will perform at 8:00 pm Friday, June 17 on the Clark County Courthouse Lawn hosted by Heather Setzer.
The concert will feature "March of the Gladiators", "The Little Mermaid", "Irish Melody from County Derry", "Around the World in 80 Measures", "Freedom March", "Abington Ridge", excerpts from "Hairspray", "Sunrise at Kentucky", "Drunken Sailor", "Klaxon", a performance of "Il Nostro Ragazzo Dolce" ("Our Sweet Boy"), a song written and performed in memory of Drew Keown, who played clarinet in the Marshall City Band. for six years and ended with the Stars and Stripes Banner.
In conjunction with the concert this week, there will be an ice cream meetup along with popcorn from the Lion's Club popcorn van. The Marshall Area Chamber of Commerce Farmers Market is open from 4:00 pm to 7:30 pm in the square in front of the Courthouse.
Saturday market in Arthur
ARTHUR – Arthur's Third Saturday Market will continue on Saturday, June 18th at the Otto Center, 2058 CR 1800 E from 9:00 am to 3:00 pm, welcoming ladies from the Rainbow Hearts Center in Arthur.
The center is designed for Amish children with various disabilities. They will be serving lunch for the benefit of the Center. For lunch there will be cheese soup, cakes and cinnamon rolls, as well as fresh eggs from the farm.
Due to the lack of internet access, the Otto Center only accepts cash and checks.
For more information, contact Joanne Blackwell at blackwell.joann@ymail.com.
embarrassment volunteer work day
CHARLSTON. Embarrass Volunteer Stewards will spend the day from 9:00 AM to 11:00 AM on Saturday, June 18 at Charleston Lake to help with the City Butterflies initiative.
Participants will remove the goldenrod plantations from the red barn at the entrance.
All are welcome, no prior experience required. Sturdy shoes and gloves are recommended. Tools are provided.
Visit www.embarrasstewards.org for more information.
Breakfast in support of the Two Story Outhouse Festival
GAYS – An all-you-can-eat breakfast in support of the Two Story Outhouse Festival will take place on Saturday, June 18 at the Village Hall in Gays.
The menu includes biscuits with sauce, bacon, sausage, hash browns and drinks. Service will be from 8 am to 10:30 am or until they run out. Voluntary donations are accepted.
Crazy Casey Day will be held on Saturday
CASEY – The Casey Chamber of Commerce will host a Casey Madness Day on Saturday, June 18th.
Downtown will have a car show from noon to 3:00 pm, food trucks from 11:00 am to 4:00 pm, and citywide yard sales.
For more information, visit the Chamber's Facebook page.
Truck with corn belt and tractor pulled on sunday
CHARLESTON – The 16th Annual Corn Belt Shrine Club Truck & Tractor Show takes place at the Coles County Fairgrounds in Charleston on Sunday, June 18th.
Three classes of trucks and four classes of tractors will take part in the competition. Registration starts at 16:30 and the draw starts at 18:00.
Admission for adults is $10, children under 6 are free.
With the support of the public over the years, the Corn Belt Sanctuary Club has donated over $1 million to Shriner Children's Hospital. For more information, please call 217-259-1229.
Alpha Upsilon will arrange a picnic for the head
MATTOON – Alpha Upsilon will host a 6:00 pm chapter picnic on Tuesday, June 21st.
The location was moved from Peterson Park to their conference room at KofC Hall due to predicted high temperatures.
All participants are requested to bring a covered plate and/or drinks. Table setting and fried chicken will be provided by visiting officers.
Please respond by Monday, June 20 at 217-848-2774.
My City: Clint Walker's Memories of Coles County, Retrieved from the Archives.
Space blue comics
arcade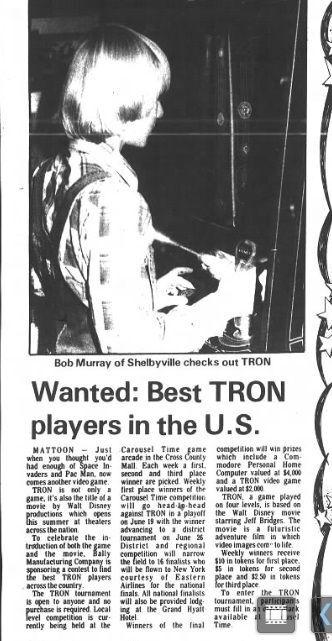 icenogla

Mills Cook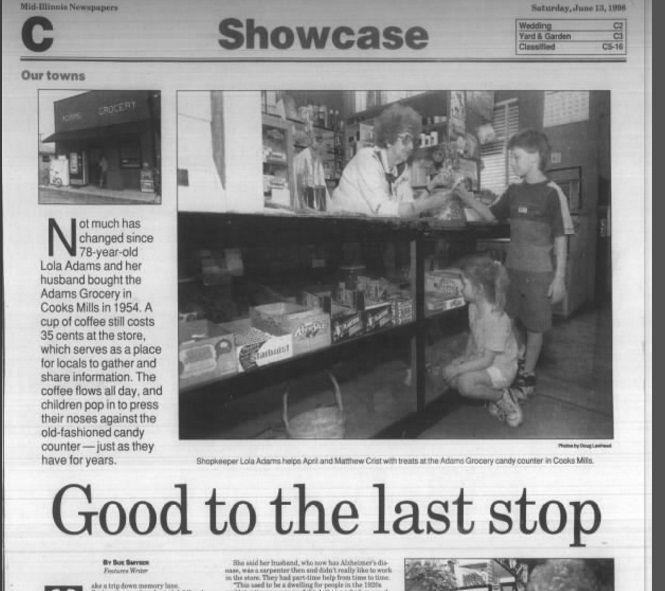 Mister Music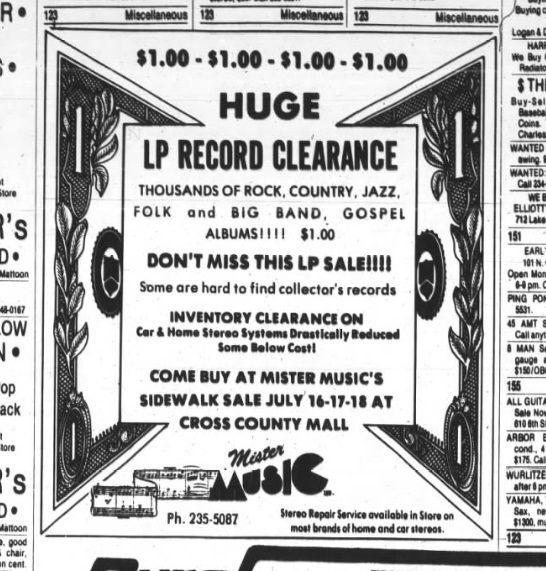 Sound Source Guitar Throw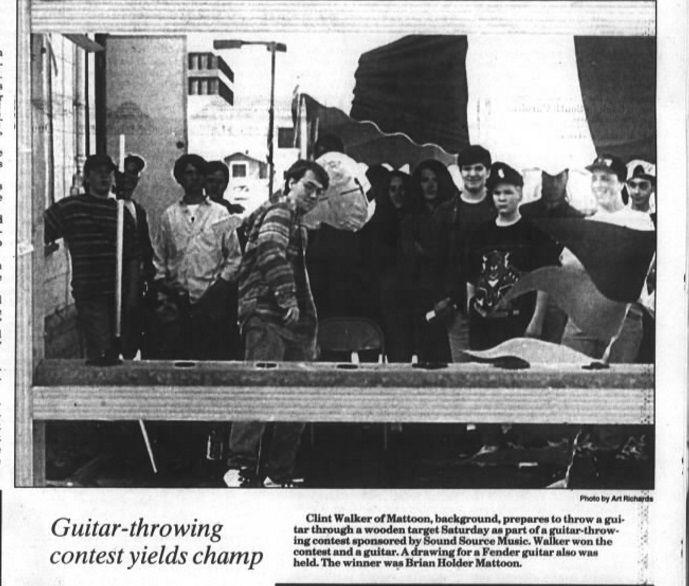 Vette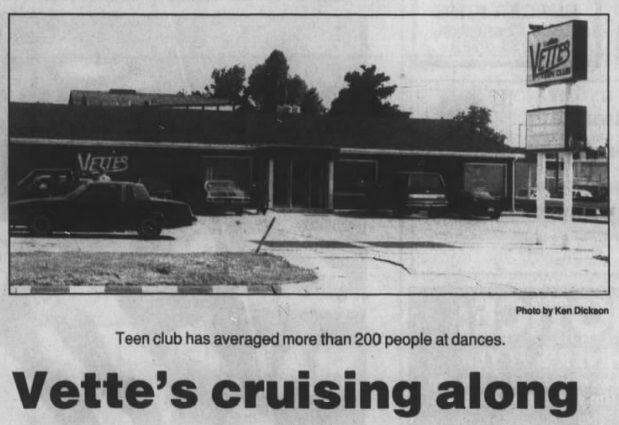 FutureGen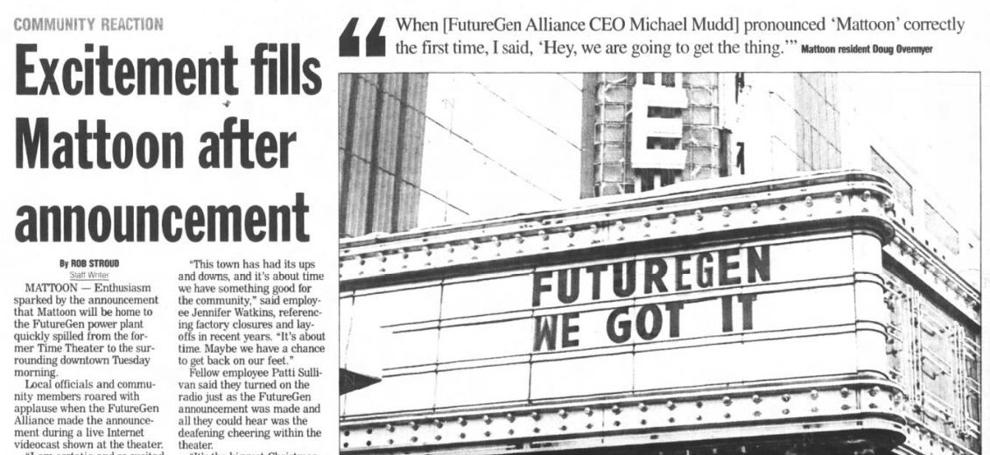 .